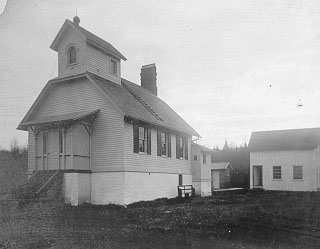 EAGLE HARBOR RANGE LIGHTHOUSE
State: MICHIGAN
Location: WEST END OF HARBOR/LAKE SUPERIOR
Nearest City: EAGLE HARBOR
County: KEWEENAW
U.S.C.G. District: 9
Year Station Established:
Existing Historic Tower:
Year Light First Lit:
Is the Light Operational?
Date Deactivated:
Automated:
Foundation Materials:
Construction Materials:
Markings/Patterns:
Shape:
Relationship to Other Structures:
Tower Height:
Original Optic:
Year Original Lens Installed:
Present Optic:
Year Present Lens Installed:
Height of Focal Plane:
Fresnel Lens Disposition:
Previous Tower(s):
1. Construction Date:
Description:
Fate/Disposition:
Modern Tower?
Existing Sound Signal Building?
Year Constructed:
Construction Materials:
Architectural Style:
Fog Signal Type:
Existing Keepers Quarters?
Year Constructed:
Number of Stories:
Architectural Style:
Construction Materials:
Other Structures:
Current Use:
Owner/Manager:
Open to the Public?
Non-NPS Web Site:
National Register Status: On State List/Inventory? ; Year Listed:
Miscellaneous: