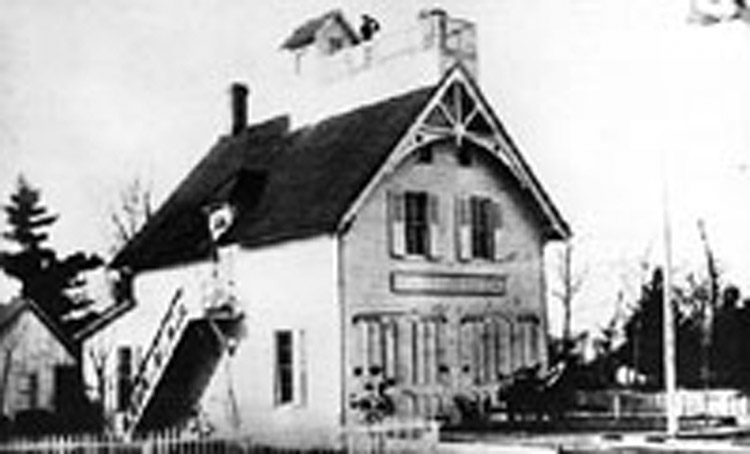 This station looks similar to the Point Aux Barques Station which was located just south of this station. There are some differences in construction and design. More will be published later on this station in 2003 when we hopefully get to visit it.
Station Port Austin/Grindstone City,Michigan Coast Guard Station #249
| | |
| --- | --- |
| Location: | About 2 miles northeast of Port Austin, and about 2 miles southeast of Port Austin Reef Light; Lake Huron |
| Date of Conveyance | 1878 |
| Station Built: | Unknown |
| Fate: | Discontinued in 1939, 1931 noted that is was discontinued then also. Still in existence, privately owned in the Point Aux Barques Community |
| Station Type: | |
Keepers:
Henry Gill, Jr., was appointed 28 SEP 1881 and was still serving in 1915.
This station is located in a gated community and is privately owned. We discovered the station was there this past year and will make an effort to discover more information about this station that was once thought to be lost.