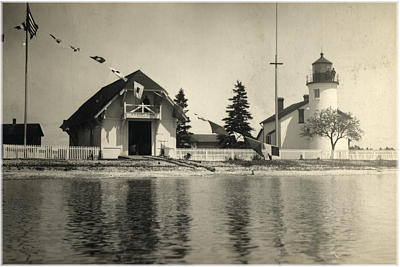 Station Beaver Island, Michigan
Coast Guard Station #257
| | |
| --- | --- |
| Location: | Near northeast end of Beaver Island, abreast of Beaver Harbor, at Beaver Island Harbor Light; |
| Date of Conveyance | 1875 |
| Station Built: | 1875 |
| Fate: | Discontinued in 1922 |
| Station Type: | |
Keepers:
Harrison Miller was appointed keeper on 7 DEC 1876 and transferred to Station Point Betsie on 11 JAN 1887.
Owen Gallagher was appointed keeper on 16 MAR 1887 and left in 1915.
Paul Pearson was appointed keeper in 1915.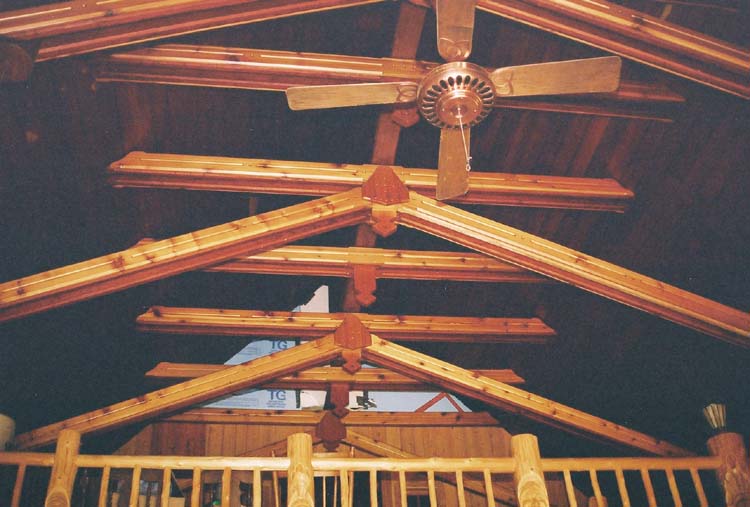 A look at the inside rafters.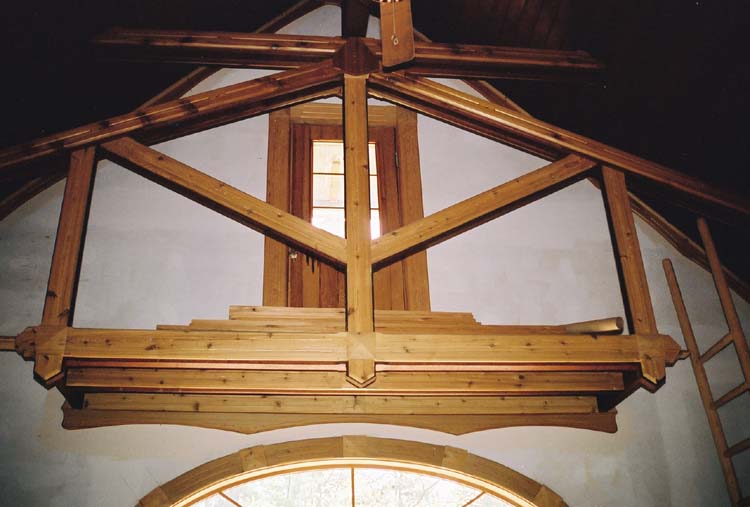 This is the original balcony from the inside of the house..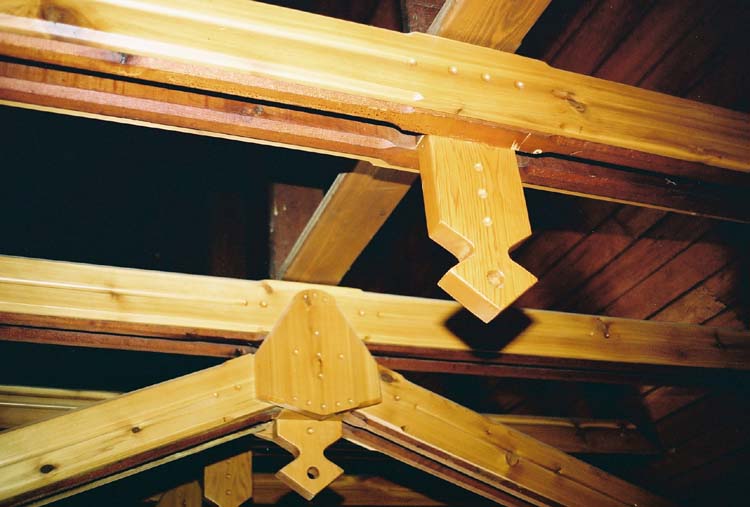 A look at the detailed architecture. The original rafters have been covered over with the current boards to add support to the house but are original underneath.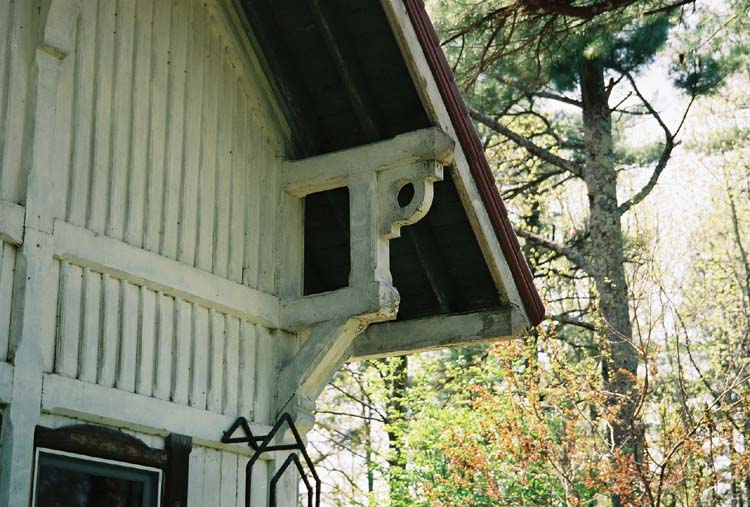 A look at the detailed architecture.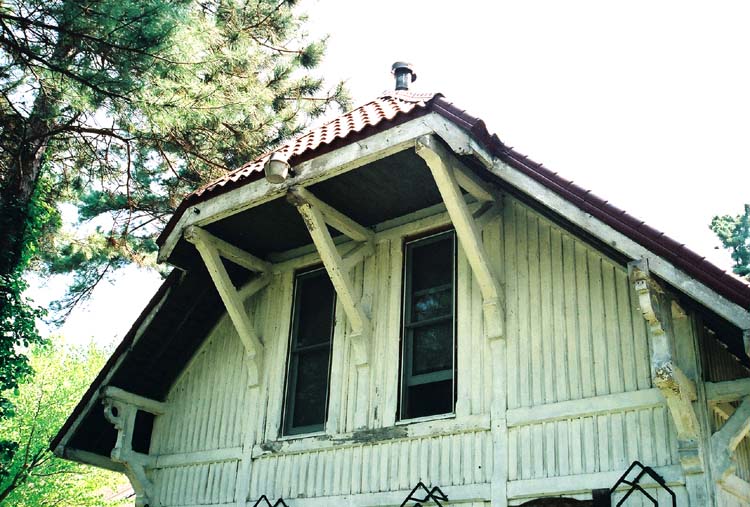 A close up look at the upper part of the house.
This is a fine example of a life saving station that has not been modified very much over the years. The outside is in great shape and since originally this was a boathouse type structure, it has been converted on the inside to live in. Half of it was living quarters while the other half was boathouse. We were told that this style of station was built from a set of train depot plans that the life saving service purchased and modified to their liking.
The house is on private property and we obtained permission to take photos. Please obtain permission before entering private property and respect the owners rights.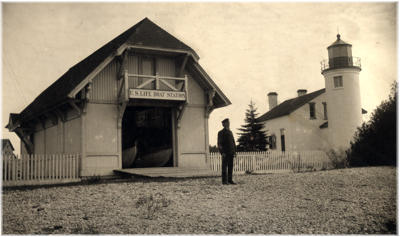 Original life saving station in St. James Harbor on Beaver Island.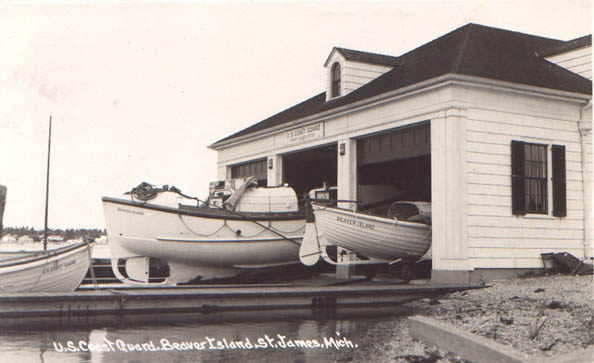 Boathouse that was built after the original station was moved off site.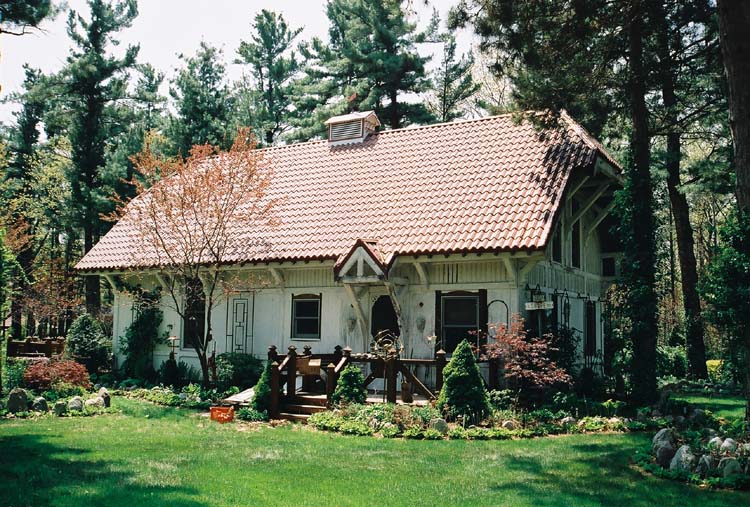 The current station has been found on Beaver Island behind the main roads in St. James. A man from Michigan owns it and has taken good care of the structure. He mentioned he was going to be repainting it in the near future as some of the photos show a little wear with the paint. The roof has changed to a metal one but other than some small modifications to the outside this station looks very similar to when it was in active service. The landscaping around the house is great.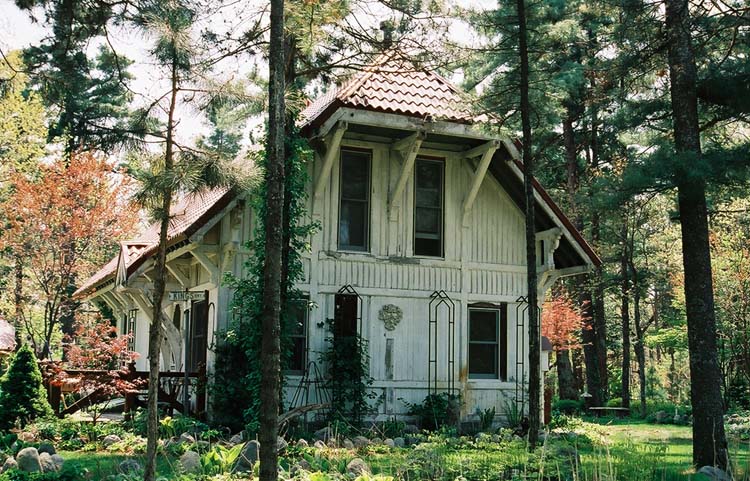 This view shows the rear of the house or the side that would have faced away from the water.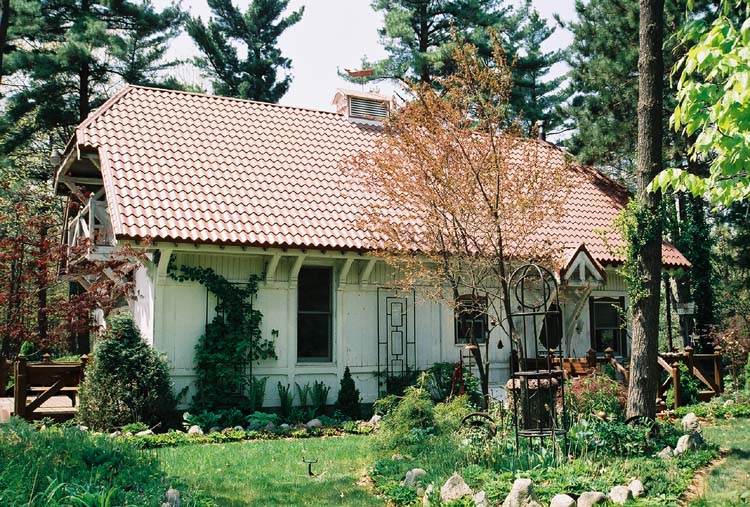 Another side view with part of the boat house and lookout balcony showing..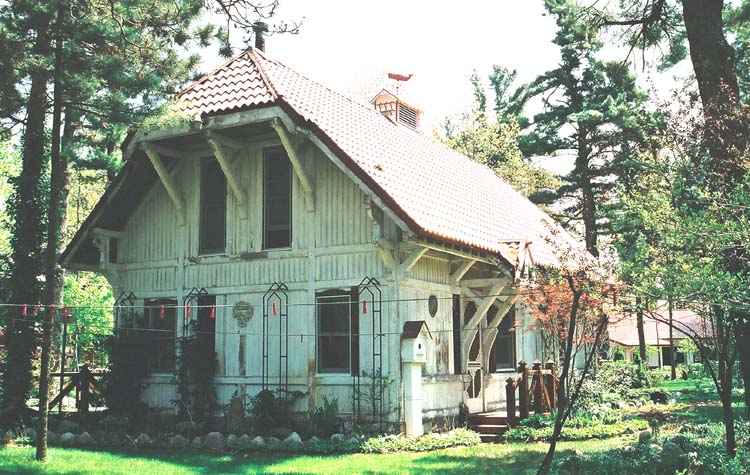 Another side view from the rear.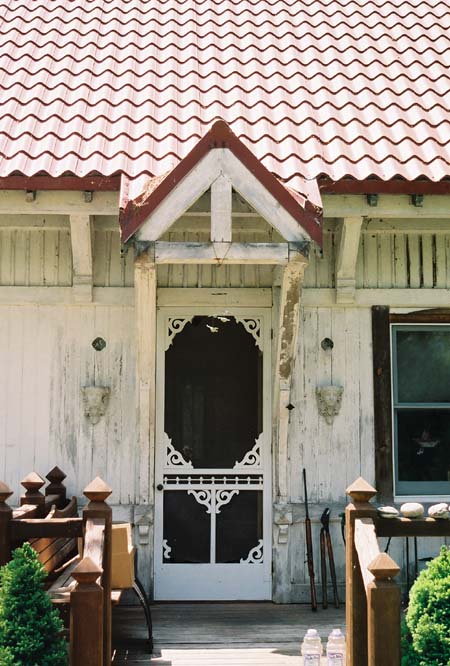 A close up shot of the entry door into the house.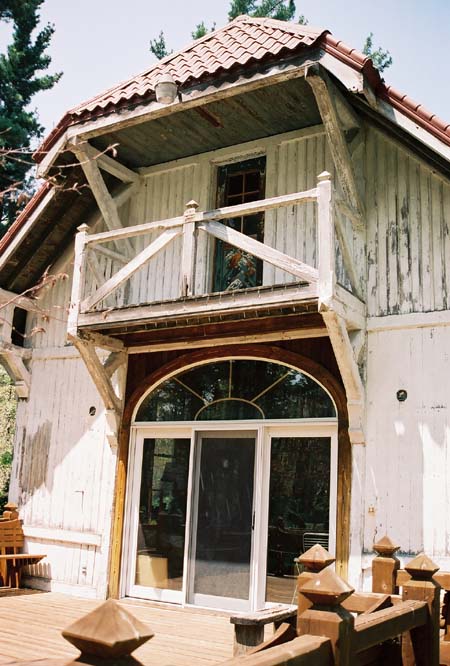 A shot of the boathouse doors. This side would have faced the water and the lookout stand is above the doors. The old doors were replaced with the sliding glass door you see here. Very little has been done to modify this house on the outside.